Self Directed Healing helps clients to improve mindset, process emotional challenges effectively and solidify self-worth. SDH process is powerful, it enables you to rewire the neural pathways and clear all blocked emotion in the body so that the debilitating blocks and triggers that you have lived with all your lives are replaced with beliefs and feelings that enable you to live un-limited.
It has no hands on healing, muscle testing or medicines. Results are measured, so you are 100% clear on the impact of your treatment. 
Self Directed Healing enables YOU to heal yourself mentally, emotionally and physically at the same time.
Unlike any other therapy or healing modality, self directed healing works on clearing and healing on every level;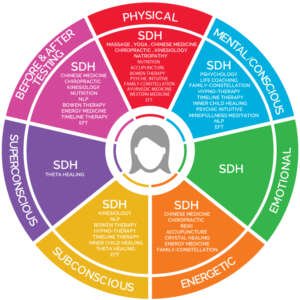 physical

emotional

mental

energetic

subconscious

superconscious
What can it help with?
Self-doubt

Grief

Anxiety & Depression

Addiction & Trauma

Relationship Issues

Remove the blocks of the cause sub-conscious sabotage of career, health and relationships, making room for one's own best possible life.

Release conscious limiting beliefs for immediate clarity & inspiration.

Fears

Facilitate empowered decision making.